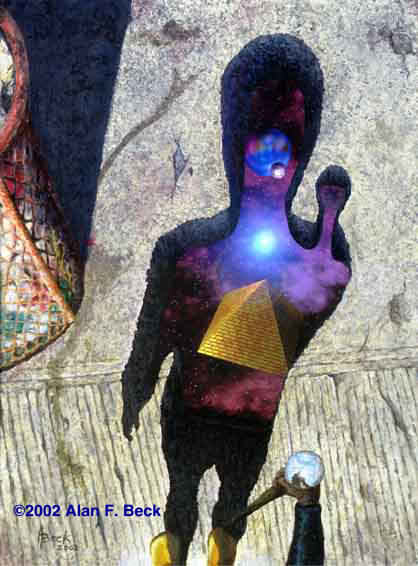 City street at dusk,
The shadow opens the door.
To the night below.
Don't litter, $50.00 fine.

"Shadow Door" - (Sold)
Acrylics with digital print -12" x 16"
All original artwork on this site is copyright by Alan F. Beck. Unauthorized use of images is forbidden. If you wish to use any images, please e-mail me for permission . To purchase original art or prints, please e-mail for details.